About Dyno-Rock
Got questions? Call Dyno-Rock at 817-461-3966, or email us at Staff@dynorock.com!!!!
BIG ENOUGH FOR TEXAS
DynoRock has over 16,000 square feet of indoor climbing space. Our walls are 25 feet high and are designed to hold many climbers at once. There's even over 2,000 square feet dedicated to bouldering. Feel free to bring friends, there's plenty of room.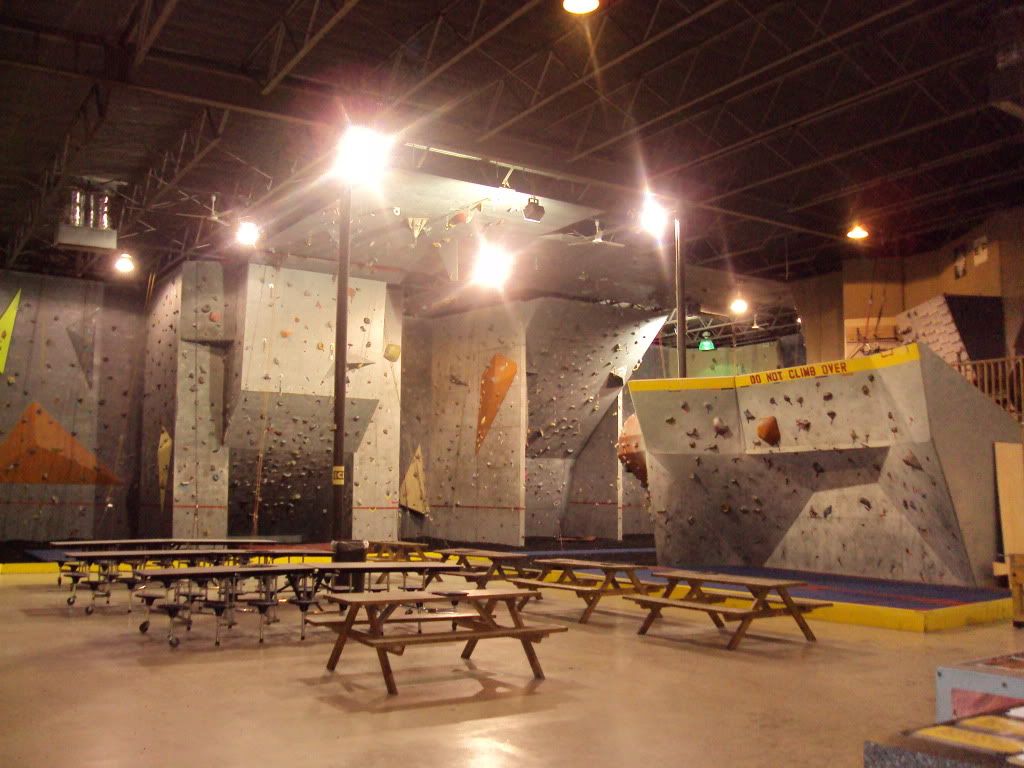 SAFETY FIRST
No matter what, every first-time visitor to DynoRock is put through  our safety class before being allowed to climb. This quick course instills confidence and awareness of the rules  in the gym. This not only ensures your safety, but also the safety of our other climbers.
BELAY'S ON!
In climbing, someone is always left holding the rope. It's called belaying. While you climb, your climbing partner is on the ground taking up the  slack in your rope. When you are finished with your climb, it's the belayer who lowers you safely back to the ground. (Don't worry. We'll teach them how to do that.)
A CHALLENGE ON EVERY WALL
We offer fun and challenges for climbers of all abilities and all ages. You'll find everything from easy slopes for beginners, to over-hangs, to inverted lead-climbing on our ceilings, 25 feet up, for advanced climbers. We continually change routes and problems to ensure variation and excitement. 
A CONTROLLED ENVIRONMENT
DynoRock is air conditioned for your comfort in the hot Texas summers…and heated for those cold winter nights. Simply put, we brought the great outdoors, indoors.
AN AFFAIR TO REMEMBER
No matter what kind of party you are planning, you want it to be a hit. At DynoRock we have a separate party room and group discounts to make your next party the talk of the town — or the talk of the playground.  There's no age limit for our climbers.  We've had two year olds scamper up the wall without any problem, then had their grandparents do the same.  Everyone climbs at DynoRock.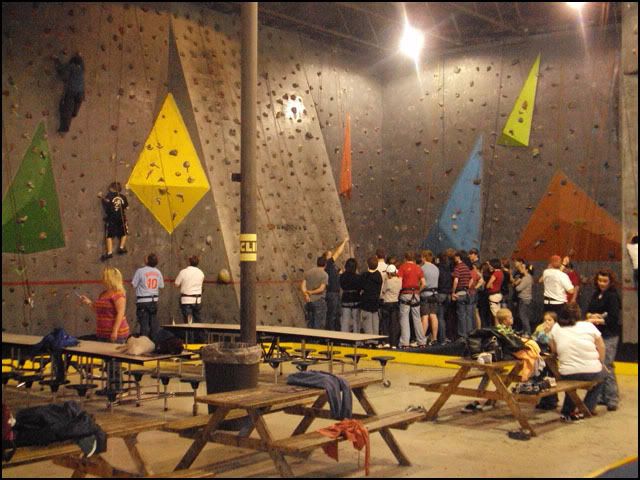 HAVE GREAT EXPECTATIONS
At DynoRock we'll go out of our way to make sure your visit is not what you expected. We want it to be more…you'll always find helpful, well-trained DynoRock Staff to greet you and answer all your questions. You'll always find our equipment and ropes in top shape, and lots of extras, from pre-printed birthday party invitations to simple suggestions on how to conquer that hard route.
NOT JUST FOR CLIMBING!
Dyno-Rock is also home to Arlington's only CrossFit affiliate, CrossFit North Arlington!  CrossFit is a general physical fitness program designed to increase an athlete's overall strength, speed, and conditioning.  It's a great program to get into while the kids are involved and training with Dyno-Rock's Kids' Climbing Club!