DynoRock has over 16,000 square feet of indoor climbing space. Our walls are 25 feet high and are designed to hold many climbers at once. There's even over 2,000 square feet dedicated to bouldering. So feel free to bring friends. There's always plenty of room.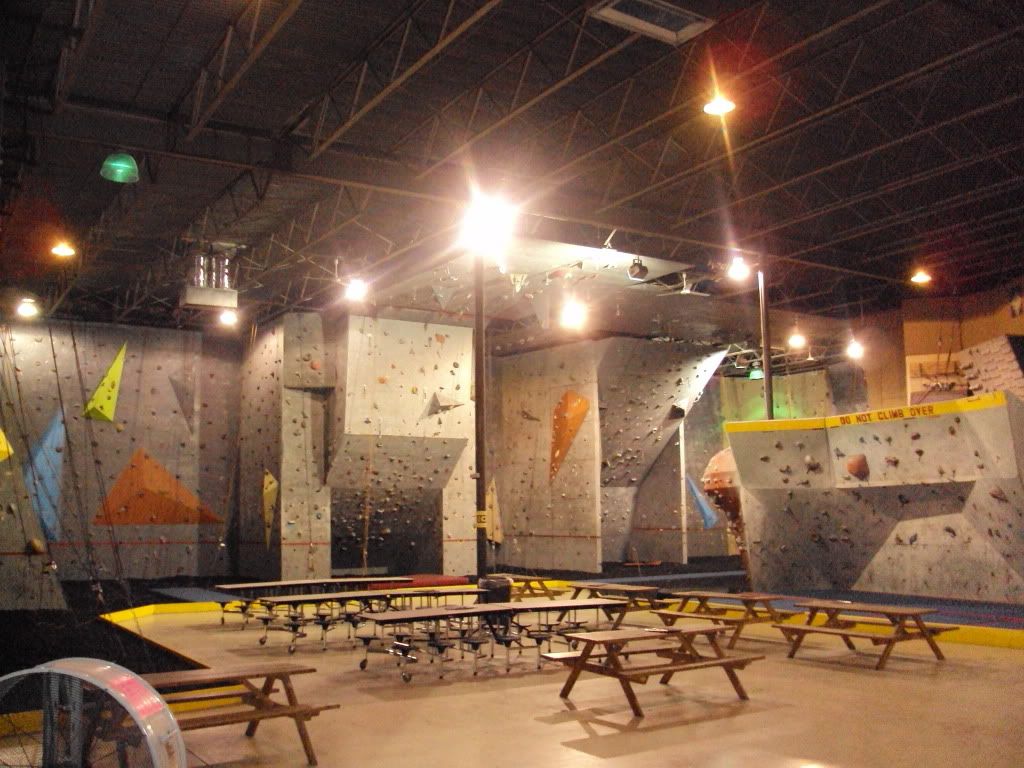 We offer fun and challenges for climbers of all abilities and all ages. You'll find everything from easy slopes for beginners, to over-hangs, to inverted lead-climbing on our ceilings, 25 feet up, for advanced climbers. And we continually change climbing routes to ensure variation and excitement. To learn more about us click here.
Reach the climbing gym at 817-461-3966, or email us at staff@dynorock.com!!!